Regular Patients
Anyone who lives within our practice boundary can register as a patient with Elvington Medical Practice. The Practice has branches in the villages of Elvington or Wheldrake and accepts patients from adjoining villages.
If you live within our practice area you will need to come down to the surgery to register.You will also need to bring following ID:
one photo ID (ie driving license or passport)
one proof of address (ie utility bill or birth certificate)
You will be asked to complete a  GMS1 registration form for each person registering. In addition, all patients will be asked to complete a new patient questionnaire. These forms can be downloaded from our website by clicking on the links to the right of this page.
This is not a service that can be completed Online and is required by the Health Authority to be done face to face at your practice of choice to protect patient confidentiality and to verify your identity. 
We can only dispense medication to patients who live more than a mile from a pharmacy. This is a regulatory requirement over which we have no control. If you live within a mile of a pharmacy then we will write your prescription but you must collect your medication from a pharmacy, although this does not need to be the one closest to you.
When registering for the first time you will be invited for a new patient check. If you are receiving regular medication you will be invited to an appointment with the GP.
Please see below for our Practice Boundary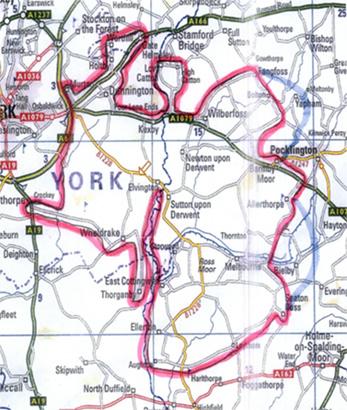 Useful links
New Patient Questionnaire